Now, we all know the inverted cross for what its used for - pissing off Christians, artistic expression, giving annoying metal heads something to rally behind, etc.
Buuuuut, the Inverted Cross is actually a sign of extreme devotion to Christianity.
Its actually the personal trademark of Saint Peter, the first Pope, and one of the most revered figures in Catholicism. When Peter was crucified he asked to be crucified upside down because he didn't feel worthy of dying the same way as Jesus.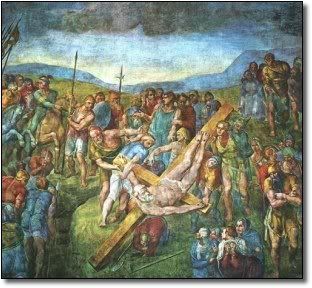 As a result, many true, hardcore Catholics actually consider the inverted cross to be a more acceptable thing to attach to wear than the normal Crucifix.
Also, its on the Pope's pope-throne of pimpy pope-ness.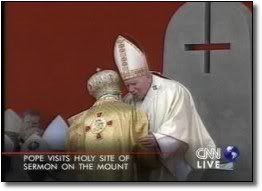 Swag.
I don't know if Tyler, The Creator knew that, or whatever.
Either way, I understand the way he intends to use it, so don't bitch because you learned something new today.